What Our
Clients & Partners

Say...
Buying a home is the most stressful time, but it can be made a whole lot easier when you are working with great people who take the time to give good service. Justin and Christina were incredible throughout our whole process. They answered every little question we had in a timely fashion and regularly checked up on us to make sure we weren't overwhelmed. My husband and I were constant impressed with the level of customer service and care that we received. I truly recommend this team for anyone in need of a home loan.

-Emily Shefer
Justin and Christina are incredibly helpful. As a first time buyer, they made the process as smooth and clear as possible. Christina is extremely attention to detail and responds so quickly which makes everything a lot easier. They were able to close my loan in a very short amount of time compared to what other banks were asking and I am looking forward to using them again for my next purchase! Thank you both for all of your help and patience!

-Mel P
We cannot speak highly enough about Justin and Christina. There professionalism and excellent customer service is exceptional. We bought our second home and they made the process easy and quick. I always heard that the process would be stressful. Well, I have to say that Justin and Christina made it really easy for us. They were practical, straight to the point and effective. We were clear to close short after submitting our application. We got a loan on the best terms we could. I absolutely loved that everything was online and through email!!! We even had a meeting via Zoom! Definitely the best!Thank you!!!

-Bianca Acatitlan
Team JB was great!! Christina was our main point of contact but Justin was definitely overseeing it all. Highly recommended! He's very informative and has the experience. thanks for helping us with our home, we will never forget it! hopefully buy another home soon

-Brian Chan
Justin and his team were AMAZING and, most importantly, very professional. We were amazed by how fast they were able to get all our documents in order and processed. One of my favorite aspects of Justin and his team was how readily available they were to help answer any questions we had at any time during the process. Justin made us feel comfortable and supported throughout the entire process. We would recommend him without a doubt! Thank you, Justin and the team!

-Inez Alvarez
Justin and Christina were wonderful to work with! They helped my wife and I through the refinancing of our home. I have a unique situations but that did not bother them. They communicated what needed to be done on our part and they took care of the rest. All went well and we are so thankful for them both.

-Tom Straeter
We just finished at refinance with Justin, Uri and Christina. They were very friendly and professional. Justin even called us from his cell phone to initiate the process. Uri got us started with the initial paperwork and to lock in our interest rate. Then Christina did all the rest of the paperwork and was very prompt. She persevered when certain documents were not being sent. She was very easy to work with and got our escrow to close on time. Would definitely recommend them, especially if you get the chance to work with Justin, Uri and Christina!

-Michelle Butlig
For a first time home buyer, one of the most important, but often overlooked, aspects is a lender you can depend on to explain things to you and guide you through the daunting process of purchasing a home. Justin and Christina were exactly that. Because this is potentially the biggest purchase my wife and I will ever make, we had so many questions and worries going into and through the process. Justin and Christina not only provided answers, they eased our minds. Again, this quality is invaluable in a lender. Their accessiblity is also another huge plus. No matter the time, they were always an email, call, or text away.

-Kris Divinagracia
Justin and his team were awesome. They were able to get the refinance done and worked out the best deal possible for us. I will continue to use him in the future.

-Jamie Ellis
We purchased our new home few weeks ago, Justin and his team did amazing job. The whole process Christina and Uri were amazing. They helping us every moment!. Great team 👍 we are happy to work with New American Funding.

-Patty Torres
Submit Your Review!
We'd love to hear from you! Use this form to send over details about your experience with our mortgage team.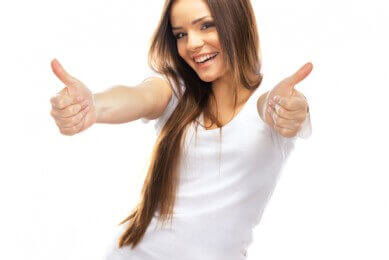 Get Your FREE Pre-Approval Letter Now!